Inappropriate Casual Friday Clothing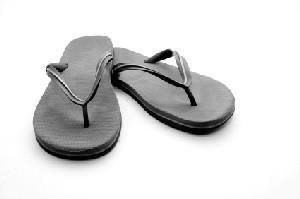 Does your office have casual Fridays? Since many businesses have adopted casual Friday dress codes, but may not detail exactly what is expected, there are some inappropriate choices that employees should avoid in order to maintain their professionalism while dressing relaxed.
Dress Factors to Consider
Just because other employees in the company are wearing inappropriate clothing on casual Friday does not mean everyone should do the same. Consider your role with the company as well as if you will be meeting with anyone outside of the company on Fridays. The way someone dresses for work can often give an impression on what type of job they will perform. For example, when it comes time for a promotion, a man should think about whether he wants his boss to remember that beer stained T-shirt with the hole in the armpit or the crisp white dress shirt he wore the day before. On the other hand, wouldn't it be nice to present a clean, but casual look that shows management your leadership qualities? Consider all the factors when planning your casual Friday attire.
Examples of Inappropriate Casual Friday Clothing Choices
First, use common sense. If something is scruffy or worn, then it likely is not appropriate for work, no matter how comfortable the piece of clothing might be. Again, never base style on what other workers wear. One should always dress for the job he wants to have rather than the job he currently has. Inappropriate casual Friday clothing might be something like:
Shorts: Unless one works outdoors, shorts are never a good idea for work. They are not considered business casual. Save shorts for after work hours and the weekends.
Jeans: Tread cautiously when wearing jeans to work. Make sure denim is neatly pressed, not faded and has no rips, tears or fraying. In addition, pair denim pants with a dressier, button-down shirt and loafers for a dressier look. It might be a good idea to avoid jeans the majority of the time, except in situations where the leadership in the company wears jeans regularly as well.
Flip Flops and Tennis Shoes: Footwear does matter! Flip-flops are never appropriate for work, so just don't do it. Tennis shoes shout a message that the wearer is relaxed and carefree. This isn't necessary a bad thing, but one should consider the image he wants to present at work. Which is better, to be known as carefree or diligent?
White Socks: Avoid white socks. They should be reserved for wear at home or the gym. Instead, wear socks that match the color of the shoes.
Anything with Holes or Stains: Think no one will notice that small mustard stain in the lower corner of that favorite shirt? Someone will notice, as many people are very detail-oriented. It's better to avoid the possibility and wear something without holes or stains. Again, it comes down to how people perceive the person and whether they see that employee as caring about the small details.
What to Wear
If the above items are inappropriate casual clothing, what's a man to wear to work on Fridays? Some wonderful options look casual, but still present a professional image. Try some or all of the following ideas:
Khakis: Nicely pressed, tan khaki pants are casual but can still be considered appropriate for a quick power lunch or business meeting.
Polo Shirts: Polo shirts never go out of style. Today, these shirts come in a variety of colors and patterns. A solid color tends to look more casual than one of the polo shirts with a pattern, such as a stripe around the middle. Pair those khakis with a nice polo shirt for a casual, but professional look. Moreover, please tuck that shirt in. Untucked shirts can look sloppy and unkempt.
Loafers: Loafers are casual, but not too casual like flip flops, sandals or tennis shoes. Loafers come in a wide variety of styles and colors. Spend a little extra for a higher name brand in order to really dress to impress. If you only wear these high-end shoes on casual Fridays, they should last for years. The bonus to owning a nice pair of neutral-colored loafers (black or brown) is that they can also be worn to weddings, church, funerals and for a night out on the town.
Casual Friday Clothing Tips
Always check what meetings are scheduled that day. If you have a business meeting with a client, it would be best to skip the dress-down day that week. Ask for written guidelines from the employer, so that the rules for casual Fridays are clearly understood. If a worker is still uncertain, he should speak to his boss about his or her expectations of employees who dress down one day a week, and ask any questions.
Casual Friday shouldn't mean zero effort spent on appearance. In fact, the changes should be minor, such as swapping out a button-down dress shirt for a polo and wearing loafers instead of wing tips.