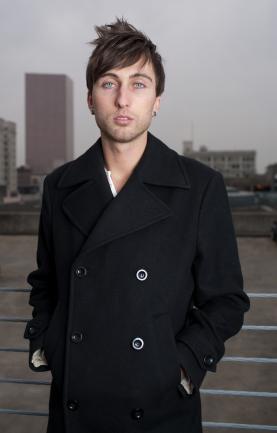 Men's pea coats are a virtual staple of a fall wardrobe because of their warmth and comfort.
Choose the Best Coat
No one is disputing the inherent merit of men's pea coats, but how can you choose the right one? The following factors may help:
Length: Classic pea coats typically hit the body mid- hip, but of late, several manufactures have been playing with that length. It's now quite common to see pea coats that hit at the waist. If this type of style is more flattering on your figure, this may be something you'll be interested in.
Color: There is no shortage of colors to choose from when it comes to these coats. The best thing you can do is to either choose a coat that suits your coloring or one that blends in seamlessly with your existing wardrobe.
Name brand vs. generic: Many well known companies, from Banana Republic to Nordstrom's, sell designer pea coats, but so do many other, lesser known stores. Is one better than the other? That can be difficult to say. One of the best techniques you can use to choose between the two is to compared and contrast the fabric used to make them. This might help to give a better sense of which coat is the best fit.
Shopping For Men's Pea Coats
Luckily, there are several different sites you can turn to for the perfect pea coat. Among them are:
Macy's
Macy's has an extensive collection of pea coats to choose from and what you'll really like about this collection is the fact that that classic "pea coat" style is transferred to a variety of other styles; for example, rain coats. However if you are looking for the classic pea coat, try:
Kenneth Cole: Kenneth Cole offers three different looks at Macy's, all of which are incredibly stylish. The Eden Pea Coat is available in two colors, black and charcoal, and features a notched lapel, and a double button front. You can purchase this coat for $154.99. The second version of the Eden coat is specifically designed for big and tall men, and as such, offers all the extra arm length and comfort that you may need. The final Kenneth Cole look, is named the Reed Short Pea Coat and is done in shorter fashion than its other counterparts. So, instead of hitting the hips mid length, this $109.99 coat hits at the waist.
American Rag Pea Coat: This stylish pea coat is cut slim and has a very modern, crisp look to it. Not only does this coat feature a double breasted front, but it also comes with a mock, buttoned, turtleneck. You can expect to pay $99.50 for this style.
Ralph Lauren
Ralph Lauren offers the Academy Wool Pea Coat. This is a classic look that's double breasted and is tailored to fit like a glove. The fabric is a soft, durable wool that casts a slightly nautical feel to the entire coat. Three colors are available: black, navy, and charcoal heather, all of which are available for $425.00.
Guess
Form Guess, you'll find a slight variation on the pea coat, as this one comes equipped with a stylish hood. This is a heavy wool coat that features both hip and interior pockets. Note that hood of this coat is removable; the back of this style features vents, and it comes fully lined. You can expect to pay $188.00 for this look.
Men's Wearhouse
At Men's Wearhouse, you'll find another Kenneth Cole style. This one is from the Reaction series; the Black Wool-Blend Pea coat.
Falling below the hips, this coat is designed for cold weather, offers a quilted inner lining for extra warmth, and has broad, stylish lapels, and is finished with two exterior hand warmer pockets. This style retails here for $179.99. Note that a big and tall version of this coat is also available for the added price of $189.99.
Putting It All Together
No matter the color you inevitably choose, it's good to know that there are a myriad of styles to choose from when it comes to shopping for the perfect pea coat. Whether you are searching for something traditional or a coat that is a bit more avant garde, the chances are very good indeed that you'll be able to find it!