Men's Fashion Styles Interview with Colin McDonald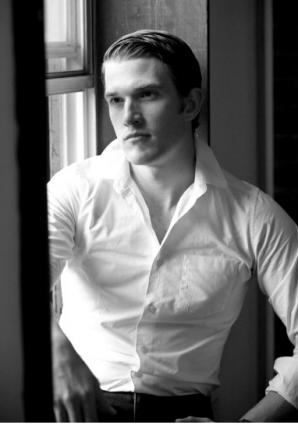 Find out more about the latest trends in this interview with Colin McDonald, a fashion stylist in New York City. He not only shares his own style tips but gives insight on what trends are emerging and hitting the streets.
Men's Fashion Essentials
LoveToKnow (LTK): Is there a favorite look that you like to wear?
Colin McDonald (CM): V-neck tee, slim straight jeans, high-tops, scarf, and a hat. Simple and casual yet chic!
LTK: What are some essentials that every man should have in his closet?
CM: In addition to some of my favorite items mentioned above, I think every guy should own:
A military inspired jacket
Bow tie
Classic white button down
A pair of chinos
Navy blue skinny tie
Apair of Converse in black, white, or gray
Ankle-high black boots
Classic navy blue dress jacket
A classic black suit
The Latest Trends
LTK: Can you describe a few of the new trends in men's wear?
CM: One of my favorite trends is the use of the high-top. I absolutely love this look! I've kind of incorporated it into my everyday outfit. I adore how designers have even taken notice of this style and are designing some pretty amazing sneakers. I predict we'll being seeing this look for a while.
Bow ties are back and everyone is wearing them from A-list celebrities to your average Joe. I really like to incorporate a bow tie into a dressy casual look: dress jacket, button-down, jeans, and pair of high-tops. This is a very fun look!
A slight rolling of the pant leg has caught my eye. Just gives a touch of chicness to any look. You'll be seeing me sporting a vintage biker jacket this season. Throws a little edge into the mix and unleashes the inner rebel in all of us. I love throwing a vest into the mix. You can easily pick up several at your local consignment shop.
Lastly, it's all about oversized for me. Oversized jackets, lapels, boots, collars on sweaters, etc. The bigger the better!
Fashion Mistakes
LTK: What are some of the biggest mistakes that men make with fashion?
CM: I think the biggest mistake that men make when it comes to fashion is that they care more about who's going to win the game last night than what they're going to wear to work tomorrow. They just simply are unaware of the trends, so they think whatever their buddies are wearing is what's in.
I've always been aware of trends but don't necessarily follow them closely. I pretty much know once I see something, if I like it I want to incorporate it into my looks whether it is personally or professionally.
I also don't necessarily consider myself incorporating just one type of style. I like the idea of mixing things up whether it is vintage, current or futuristic. I hope to inspire future generations and those around me with just a mere sense of my own style.
On Being a Fashion Stylist
LTK: Tell us a little more about yourself.
CM: I began working in fashion PR before moving into freelance wardrobe styling. I've been fortunate enough in my career to have worked alongside some of the most influential people in the industry today. I've also been able to experience once-in-a-lifetime opportunities thanks to those who have believed in me as a stylist.
LTK: Are there any celebrities that you have you worked closely with?
CM: I've worked on exclusive projects with celebrity stylist and mentor Mary Alice Stephenson. Along with Mary Alice, Adam Glassman (Creative Director of Oprah Magazine) and Joe Zee (Creative Director of Elle), a team of industry professionals surprised and styled 150 women with handbags and accessories for an episode of the Oprah Winfrey Show.
Most recently, again by the invitation of Mary Alice, I was fortunate enough to assist her with regards to an exclusive Harper's Bazaar shoot which featured the First Lady herself, Michelle Obama, at the White House. Other celebrities would include styling Mackenzie Phillips with accessories for her appearance on The View. Lastly, I work with on-air personalities such as Courtney Cachet for NBC, etc. My most recent is commentating on Tyra.com for Tyra Banks. I look forward to continuing to work on such exclusive projects like these and grow my celebrity clientele.
Be True to Your Own Style
Men can learn from styling tips and expert influences, but they should also keep in mind their personal style sense. When asked what the most challenging part of his job was, Colin responded, "The most challenge part of my job would be staying true to my own unique style. When on set and working with a variety of individuals, everyone seems to have an opinion about how the look should be. That's when you have to put your foot down and say, "I'm the stylist and this is how I want it to look." Many times, stylists will second guess themselves and style looks according to others. That moment you second guess yourself is the moment you lose a sense of who you are."
Take men's fashion tips into account, but keep your own style to reflect the best look that's right for you.